Original Letterpress Greeting Cards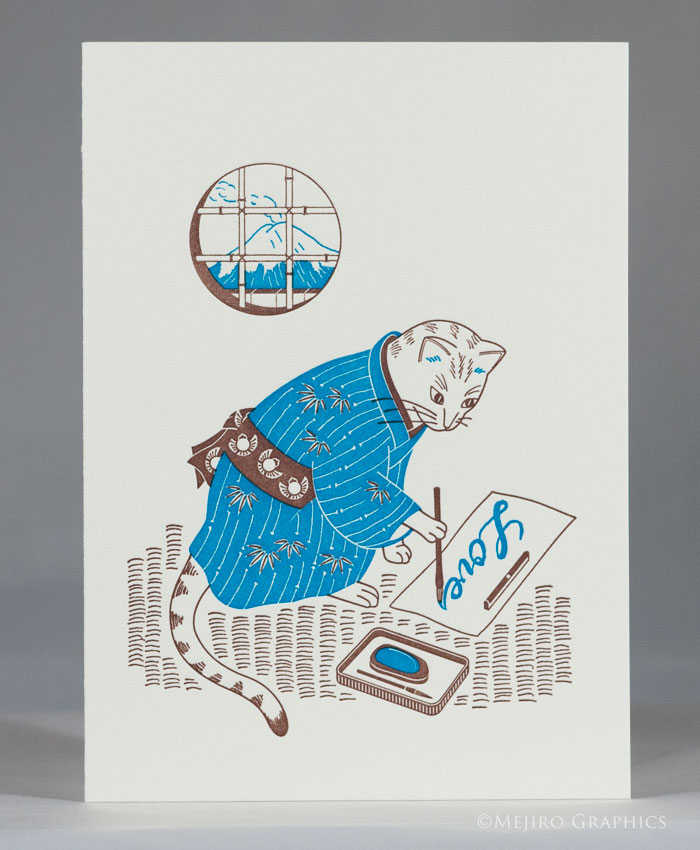 Love Letter Cat Card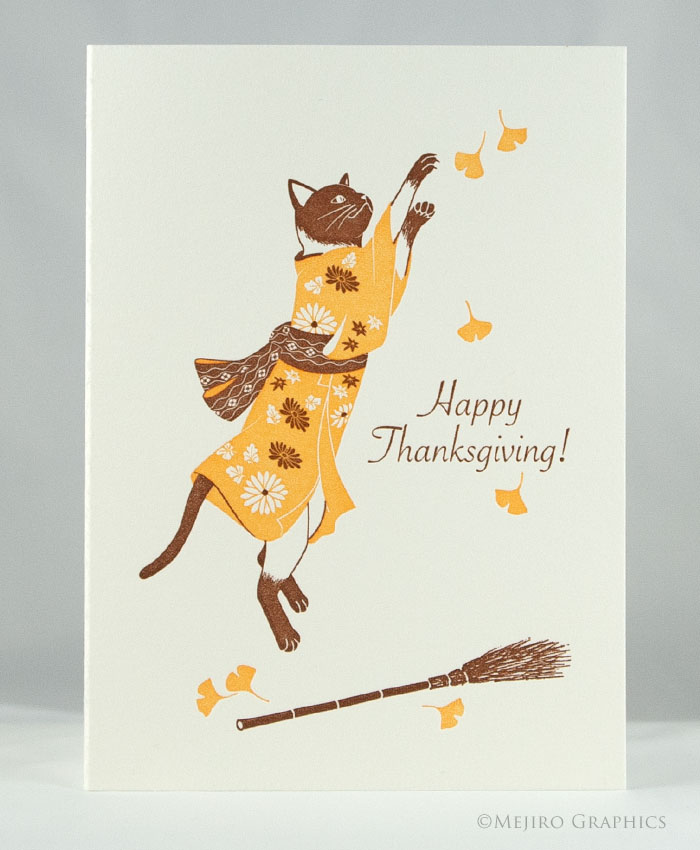 Thanksgiving Cat Card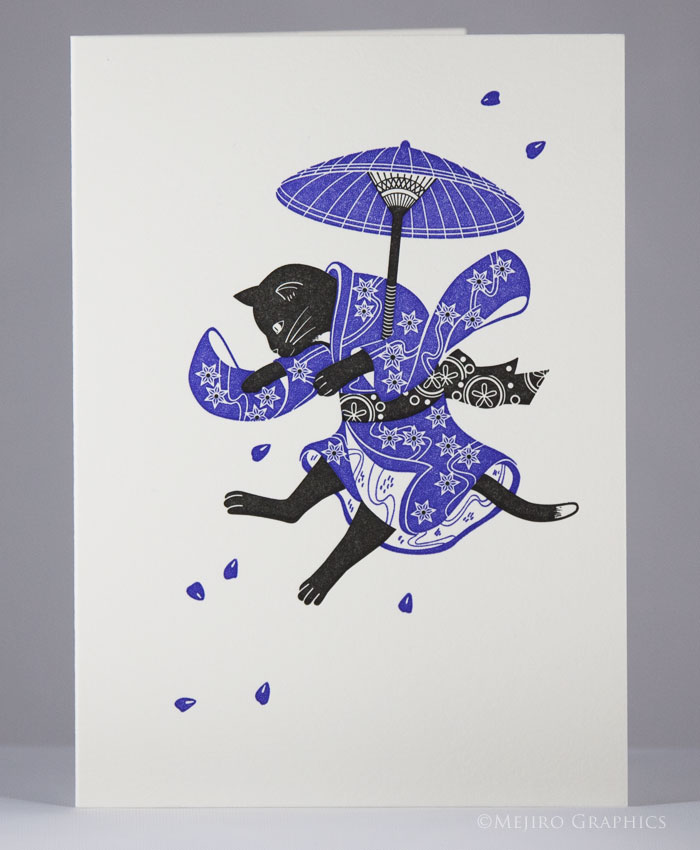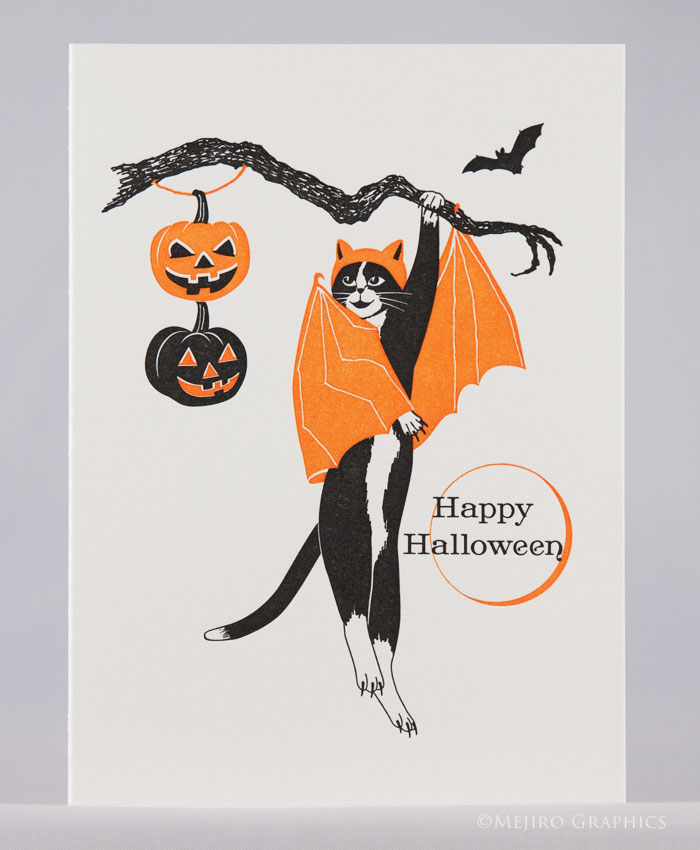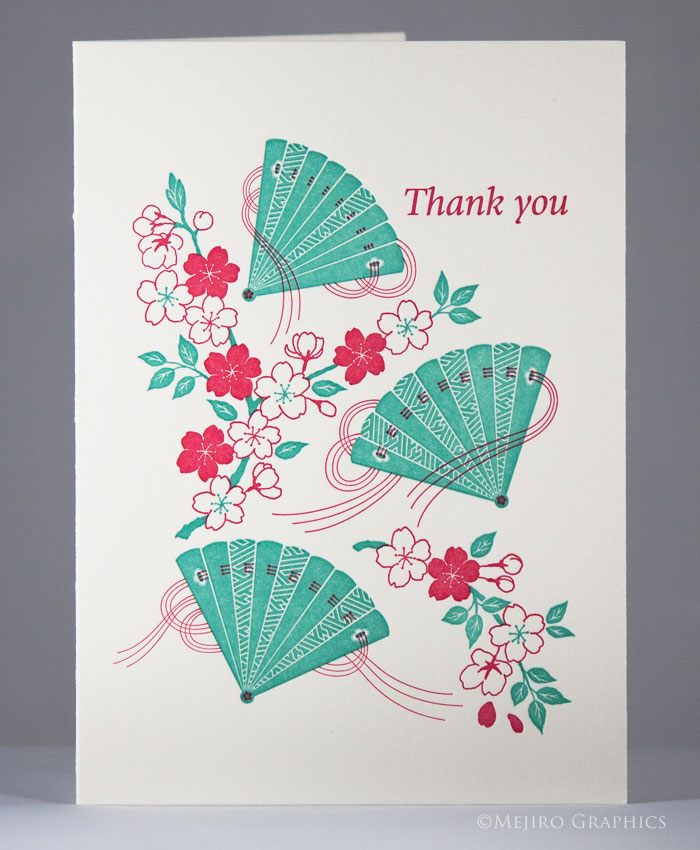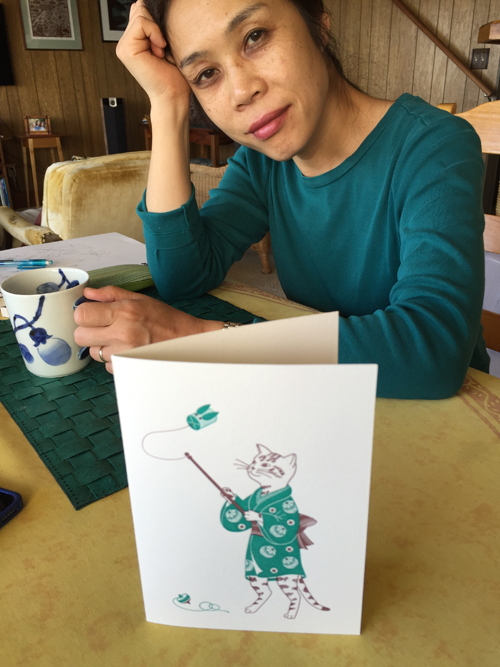 Originally from Japan, I worked at several graphic design and printing companies in Tokyo before I moved to the US.
I established Mejiro Graphics in 2003 and I have created logos, brochures, signs,  marketing materials, websites and so on for the companies and the organizations.
I also design the greeting cards and print them with a 1890 Chandler and Price letterpress printing press. My husband and I work together and continue to enjoy the challenge of printing our original greeting cards. 
Currently I live in Sherman, TX, where I have a graphic design business.