The process of designing and printing our greeting cards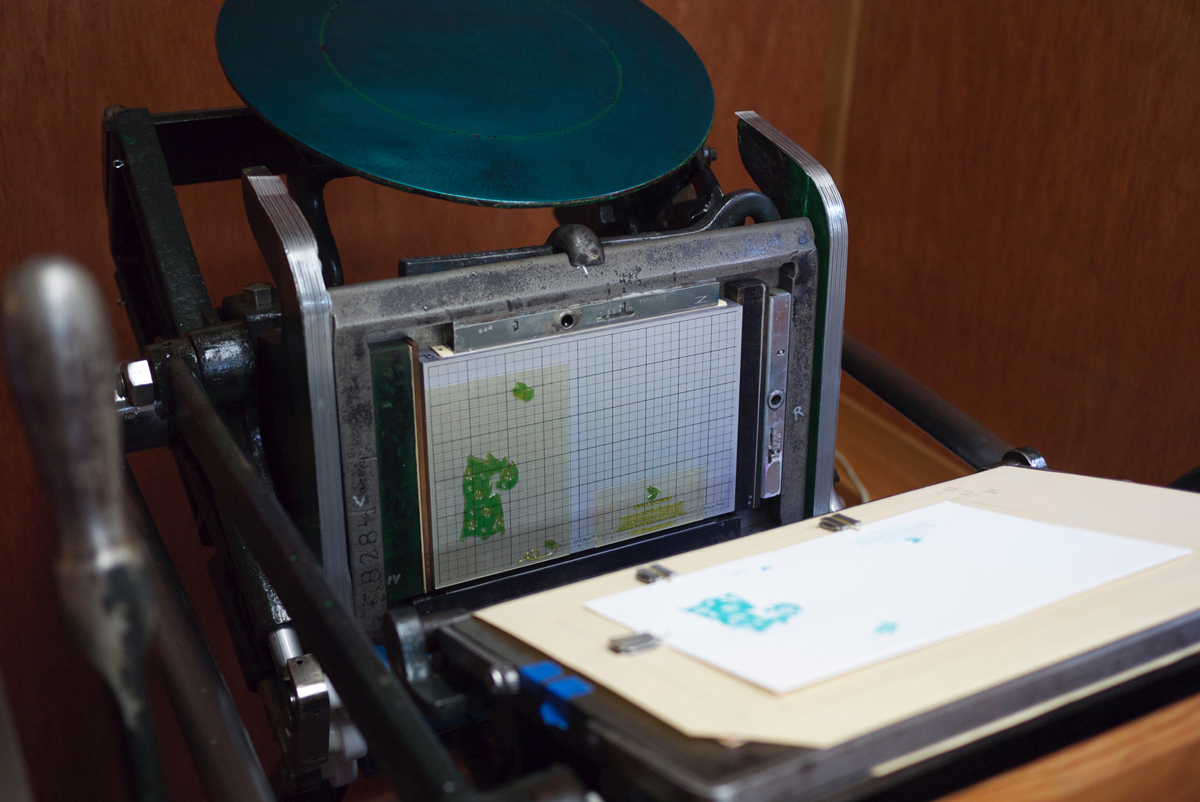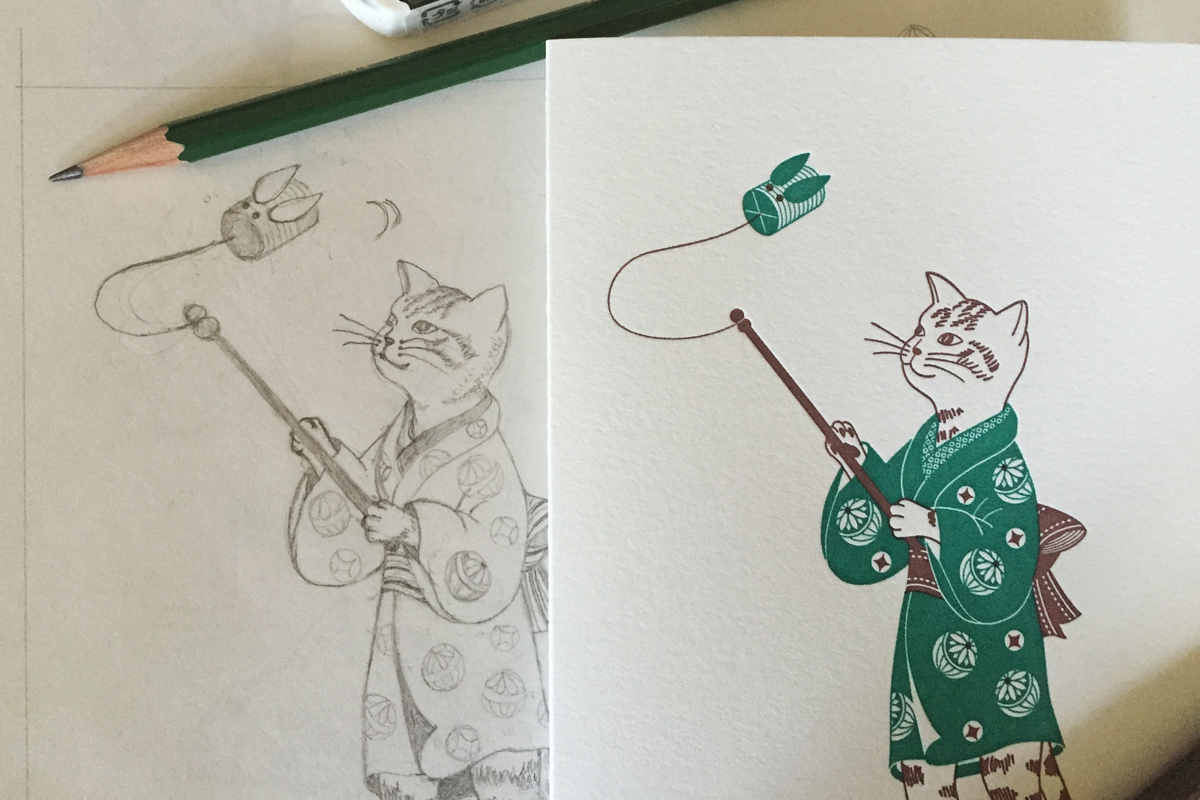 Our first step in the process of making a card is coming up with sketching ideas. Our designs are influenced by my Japanese origin. We also should mention our cat, Olele, as our inspiration. We evaluate and reevaluate the design, and re-sketch many times. When we're satisfied with the design, we scan our sketch, create a digital file, and fine-tune the design. Then we create a separate file for each color and finally order the photopolymer plates.
When we receive the plates, we mount the first plate on an aluminum base. This base is set into a chase and then inserted into the press. We hand-mix the desired color and then print it. It's necessary to allow the ink to dry a day before we start printing the second color. We manually adjust the position of the base so that the second plate registers in the exact position that the design requires. During printing, sometimes a shift in registration occurs for various reasons and we have to stop printing and readjust the position of the second plate. When the color starts to lose depth, we add ink on the inking plate and treadle until the ink is smooth.
For one idea to become a reality, it takes a lot of time and a number of processes as you can see. We put our heart into every process and we're always happy and content when we see the finished card. It's delightful to see the colors come alive when printing on fine paper and for the image to take on the depth that letterpress printing gives.
To read more about our letterpress journey, please visit the Boxcar Press blog "Taking Flight With Mejiro Graphics"